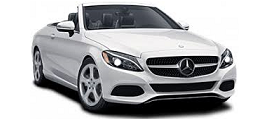 KarCheap.com. Một trang web cho xe được sử dụng để bán. Nó là MIỄN PHÍ cho cá nhân. Đối với Đại lý xin vui lòng gọi cho chúng tôi để biết thêm chi tiết
More

This site demostrate how to consume wcf in html and WCF, AngularJS Client Side
More

Online Dating. This website uses bootstrap, html5, css3, Wcf service, Web api and jquery
More
Holiday Calendar

Holiday Calendar Sample of holiday calendar.
Detail
Calendar Events

Calendar Event Sample of calendar event or can be used any purpose.
Detail
Calendar Appointment

Calendar Appointment Sample of calendar appointment.
Detail
HTML Editor
HTML Editor
for online news, online magazine or any purpose.
Detail
Gallery

Create gallery photo or video clips using html5, css3, bootstrap .
View
Invoice

Create invoice for your business or any purpose .
Detail
JGrid and Ajax

JGrid with JQuery and Ajax With Database Northwind
Detail
Color Code
To design a website, sometime you need to deal with color.
View
AngularJS

AngularJS Samples. Angular Grid, WCF and JQuery
Detail
File Upload

Upload and download using MVC, HTML5 and Ajax
Detail
Location Map

Using GEOIP DB - jQuery. Finding location using ip address
View
JQuery

Sample Paging using JQuery, HTML, CSS
Detail
Schedule on Mobile
Sample of window phone, blackberry,android, mobile with simulator
Detail
Calendar on Mobile
Sample of window phone, blackberry,android, mobile with simulator